Tara River Rafting – an adventure to remember your stay in Montenegro!!!
Mountain Tara River offers unique experiences of enjoying rapids, swimming under waterfalls, in the picturesque nature …
What are the charms of the deepest canyon in Europe?
Rafting through the Tara River is an adventure trip for all generations, because of which you will want to return to Montenegro!!!
Group gathering and departure from the Montenegrin coast in the morning (7:00 AM). Driving from the south to the north of Montenegro allows you to see the contrasts of the most beautiful Balkan country in a few hours. During the ride, we take a break for photos, refreshments and shared morning coffee in nature.
Upon arrival at Šcepan Polje, around 10:00 AM  you will be served breakfast at the campsite. Rafting Preparation: We provide you rafting neoprene footwear and clothing, helmets and life jackets. Equipped, with all-terrain vehicles, we set off on a short jeep safari to Brštanovica, the starting point for rafting.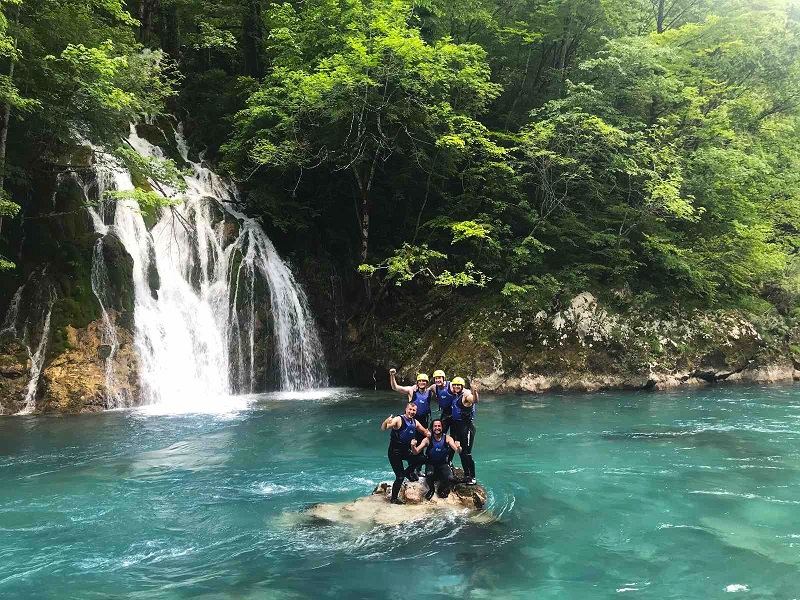 Tara, enjoying the rapids of a mountain river
The moment you enter the boat begins the experience that makes you want to return to Montenegro – Descent of the most attractive noises and rapids on Tara (Borovo, Varda, Celije, Vjernovici buk..). During rafting, we will stop at places suitable for taking photos of a waterfall, swimming…
We spend 2 to 3 hours on the river and then return to the camp where a rich lunch from national cuisine awaits us. It is time for relaxing! Free time to rest.
We go rafting every year!!! Tara River Rafting cannot be described in words, it is an adventure that must be experienced and planned in the schedule of regular activities for each year.
SCHEDULE
1. Group meeting at an agreed location, at 7.00 AM.
2. First break, coffee in nature (20 min).
3. Arrival to camp at Šcepan Polje and breakfast.
4. Mini jeep safari to Brstenovica (30 min).
5. Rafting through Tara River (around 2,5 hours).
6. Lunch at the camp (about 1 hour).
7. Return to Bar (approx. 3,5 hours).
8. End of an adventure.
The excursion lasts about 13 hours.
Both group and private tours available!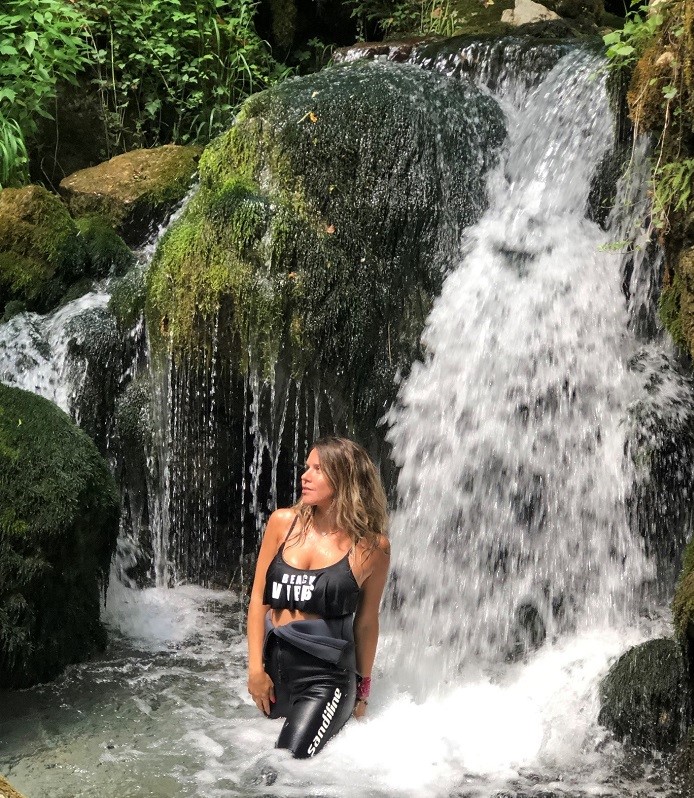 Check the price list for private tours
4 persons    4 x  110€   = 440€
5 persons    5 x  100€   = 500€
6 persons    6 x     90€   = 540€
7 persons    7 x     80€   = 560€                                                                                                                                                            
79€ per person
A minimum of 6 people is required for realisation.
Cost included in the price
Travel by car, van or bus of high tourist class
Rafting equipment and rafting instructor – skipper
Transportation by jeep safari from Šcepan polje to Brštanovica
Breakfast
Lunch
Refreshments
The services of AVE tours group guide
Skipper services
Fees for the nature park

Parking services and tolls

Organizational costs
The price does not include