Crossing the altitude difference of 903m, we reach the highest point of our adventure, offering a beautiful view of the Adriatic Sea.
While taking a break for breakfast, our guides will introduce us to the rich vegetation of this mountain range and we will learn about the interesting phoenix flower – Ramonda Natalia, Rumija grass and beautiful wild orchids.
The part of the trail that we cross belongs to one of the most attractive hiking trails of Montenegro – Mountaineering Coastal Transversal, which extends from west to east, with a total length of 138 km, and includes the mountains Orjen, Lovćen and Rumija, a mountain massif that separates the coast from the central part of Montenegro.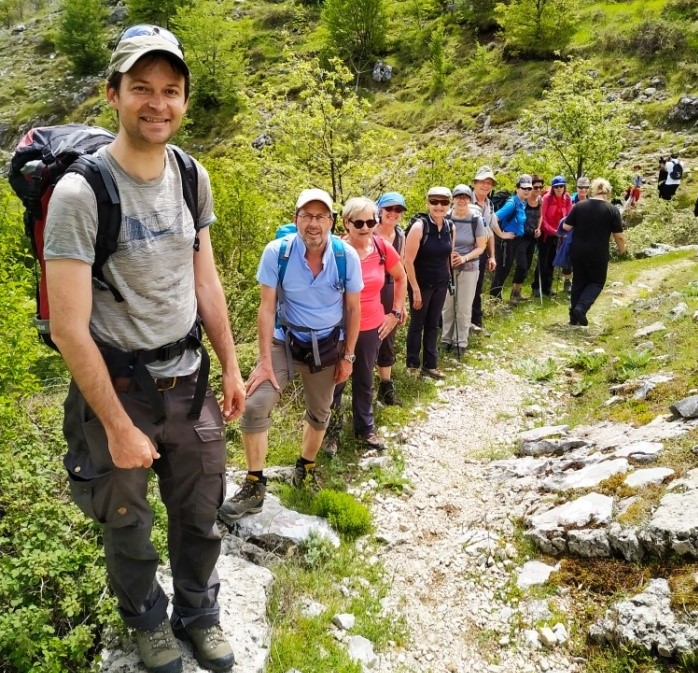 Hiking on a caravan route
After the rest, we leave the Adriatic Sea behind us and we replace it with more tame area covered with low oak forest. Soon after that, we will have the view of Lake Skadar and Prokletije Mountain range, two of Montenegro's five national parks.
Fascinated by the rich nature, still full of the scent of wild vegetation, we arrive in Pinčici where a bus awaits us, which will take us to a rural household to refresh ourselves and enjoy the gastronomic offer of Crmnica, and we then return to Bar.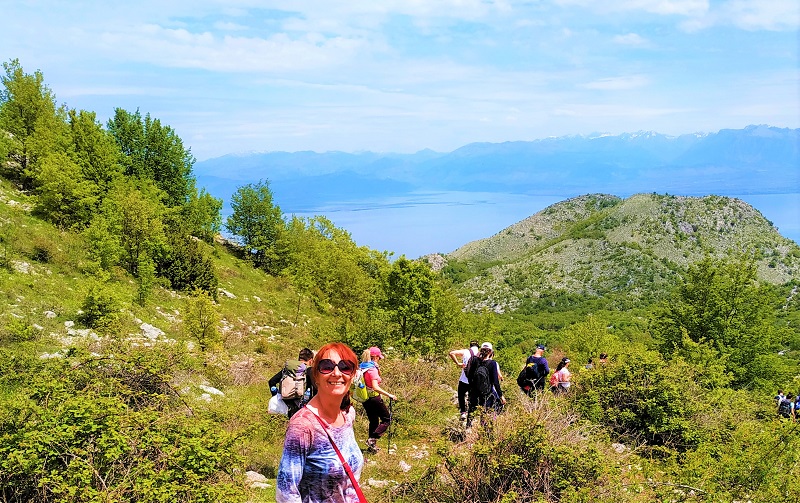 Happiness on the hiking tour 
Take the caravan route of our ancestors and feel the spirit of nature!
SCHEDULE
1. Group meeting at an agreed location. Drive to Baltina, the starting point of the mountain trail.
2. Crossing the Rumija Mountain over the White Rock Pass (Bijela Skala). Breakfast in nature.
3. After hiking, organized lunch in one of the rural households of Crmnica.
4. Return to Bar and end of the adventure.
The excursion lasts about 8 hours.
Both group and private tours available!
National gastronomic offer
Check the price list for private tours
1 person       1 x   250€   = 250€
2 persons     2 x  135€    = 270€
3 persons     3 x  100€    = 300€
4 persons     4 x     95€    = 380€
5 persons     5 x     90€    = 450€
6 persons     6 x     85€    = 510€
85€ per person
A minimum of 6  people is required for realisation.
Cost included in the price
Drive by car, van or mini-bus
Licensed Guides
Breakfast in nature, 0.5 l of water, lunch
Parking services
Organizational costs.
The price does not include